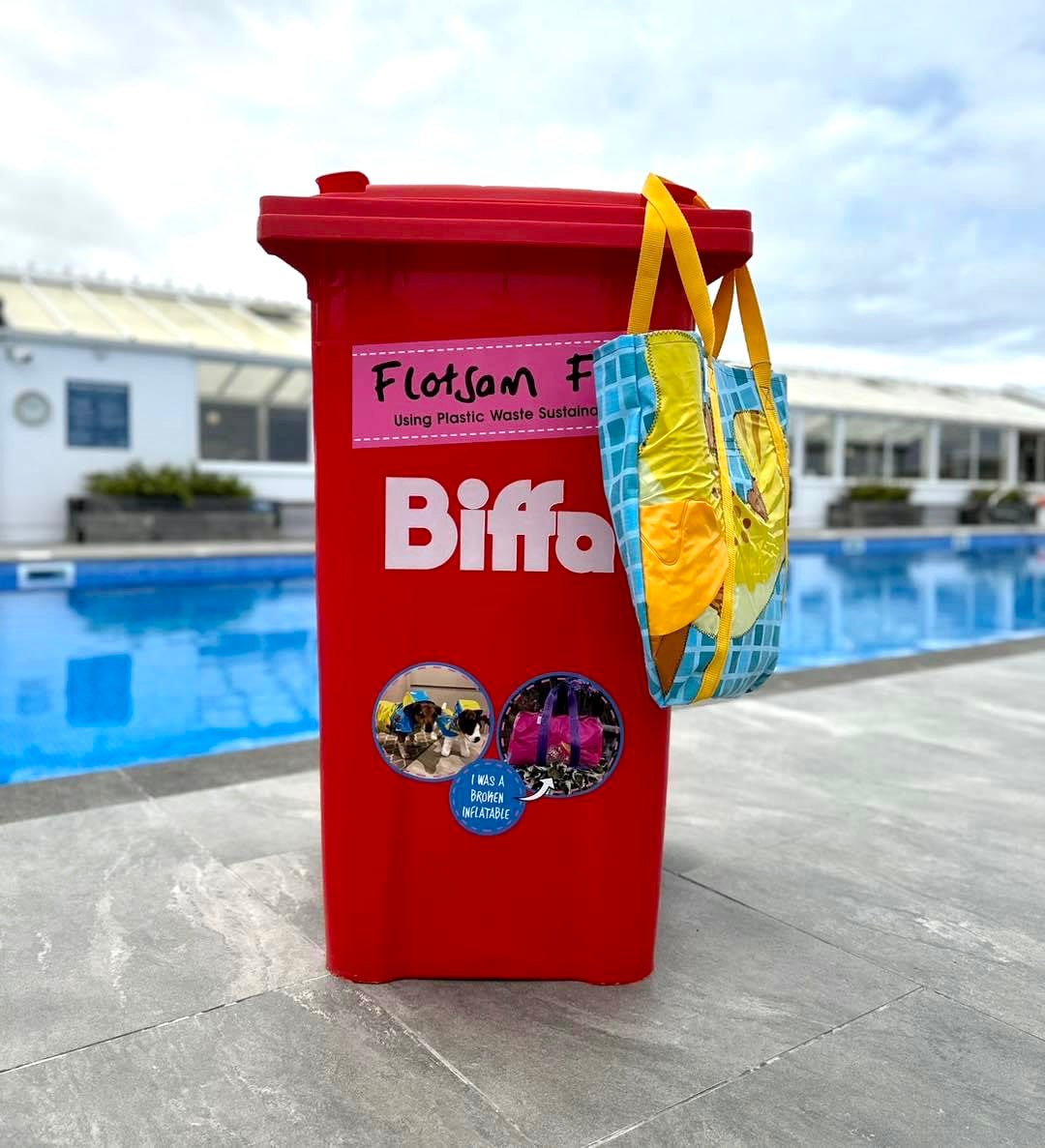 Flotsam Flo and Biffa Bins
Flotsam Flo uses as many waste materials as possible, repurposing them into handmade items. The materials Flotsam Flo predominantly uses are very difficult (if not impossible) to recycle. If these materials were not used, they would end up in incineration, or sometimes, landfill.
But what is the best way to get these materials, to ensure they are repurposed and do not end up as waste? With support from Biffa, Flotsam Flo now has 14 Biffa bins at holiday parks and organisations in Cornwall.

In these Biffa bins, we collect wetsuits, broken inflatables, wind breaks and any other items Flotsam Flo may be able to use that cannot easily be recycled. These items must be broken or have no further use. They are then collected and turned into new products by Flotsam Flo. Although we try our best to use all of the items donated to us, we are sometimes unable to use every item.

Some of these organisations, including Tregoad Holiday Park, The Wave project and Polmanter Touring Park are now not only collecting broken items for us, but are also stocking our items. A true, circular economy.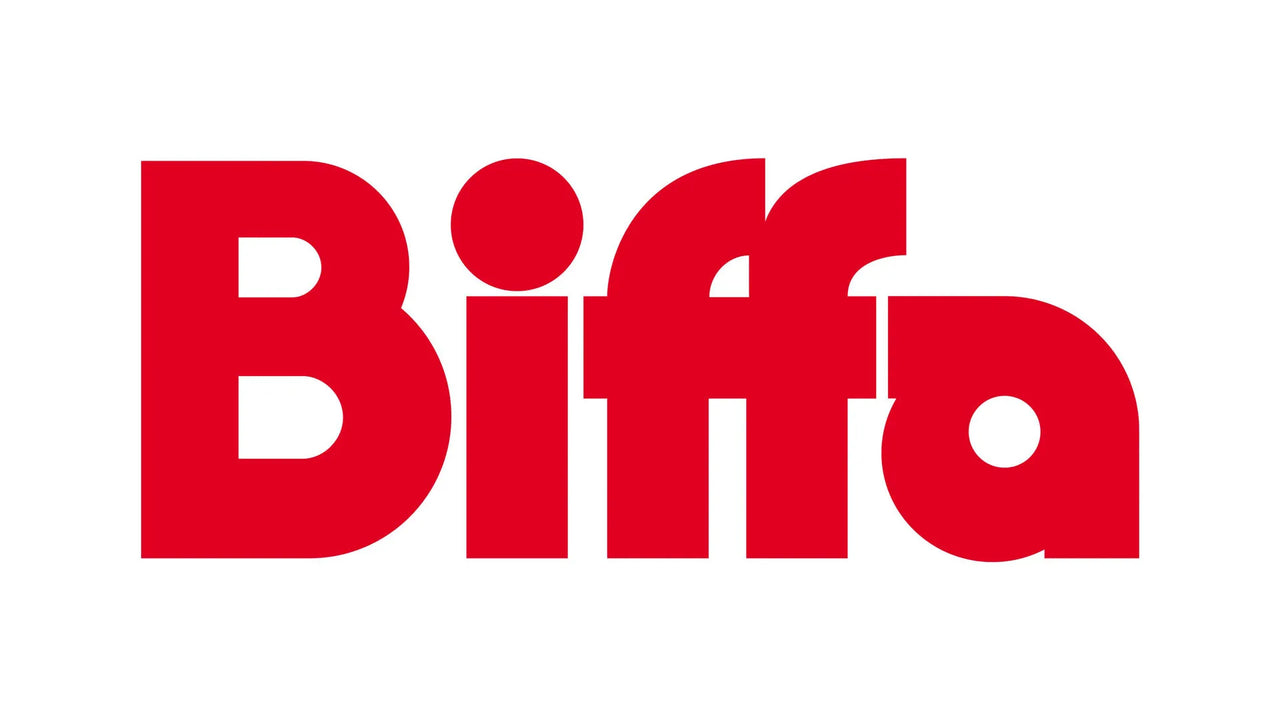 With over 100 years of expertise, Biffa is an established leader of sustainable waste management in the UK. Our purpose is to change the way people think about waste and our team of more than 10,000 key workers provide unrivalled end-to-endwaste and recycling solutions for thousands of businesses and millions of households each day.  Since 2002 we've cut our carbon emissions by 70% and aim to be net zero by 2050. Our long-standing Biffa Award programme and our proud partnership with WasteAid also contribute to major environmental benefits for the UK and beyond.   Visit biffa.co.uk or find us on LinkedIn, Facebook and Twitter.